Mamma Mia!
(Production) Produced by Stowe Theatre Guild @ Stowe Town Hall Theater
67 S Main St, Stowe, VT 05672, USA
August 21, 2019 - September 7, 2019
official website
Owen Leavey (Director), Kenny Grenier (Music Director), Grace Stauffer (Choreographer), Benny Anderson (Music and Lyrics), Catherine Johnson (Book)
Starring: Noelle Nilo, Chloë Fidler, Andriana Chobot, Heidi Lauren Duke, Anders Bright, Carli Harris, Anna Maria Mazer, Richard Pritsky, Paul Nelson, Kris Johnson
The musical sensation Mamma Mia! takes the music of ABBA and weaves it into a sunny tale that has delighted over 50 million people worldwide. Shortly before her wedding, a young woman swipes her mother's diary in the hopes of finding the name of her father. When she discovers three possible candidates, she decides to invite them all. Thus begins a joyous adventure filled with wild twists, wacky characters, and the timeless tunes of ABBA. Featuring hits "Dancing Queen," "Take A Chance on Me...

see more...
On Stage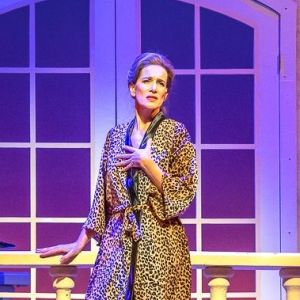 Tanya
Aug 21 - Sep 7, 2019
Rosie
Aug 21 - Sep 7, 2019
Lisa
Aug 21 - Sep 7, 2019
Pepper
Aug 21 - Sep 7, 2019
Father Alexandrios
Aug 21 - Sep 7, 2019
Harry
Aug 21 - Sep 7, 2019
Islander
Aug 21 - Sep 7, 2019
Eddie
Aug 21 - Sep 7, 2019
Bill
Aug 21 - Sep 7, 2019
Islander
Aug 21 - Sep 7, 2019